YOUR COMPREHENSIVE RESOURCE
At GuidedQuest we are your Comprehensive Retirement & Estate Planning Resource. Our advisory firm located in Stafford, Virginia, has one vision in mind - to provide Federal Employees throughout the nation with the secure retirement they deserve. We want you to feel confident that you are on the right track and bring a sense of comfort that your decisions will have a positive impact on your loved ones as well. Learn more about our team here!
CEP®, ChFEBC℠, CFF®, CLTC®, Master Elite IRA Advisor Ed Slott Group
Nora Hartquist is founder and financial advisor at GuidedQuest, an independent, fiduciary financial planning firm providing customized comprehensive financial services to federal employees, military members, and retirees.
With over 35 year of experience, Nora is passionate about simplifying the retirement planning process, educating her clients on everything from investing to healthcare to estate planning to tax planning. She leaves no stone unturned so that her clients can pursue their goals and sleep better at night.
Nora and the GuidedQuest team specialize in estate planning and survivorship planning, designing plans so that their clients can minimize taxes, secure ongoing income, and pass their assets to the next generation through establishing trusts, working with other trusted professionals such as CPAs, attorneys, and real estate agents.
Nora is known for providing personalized care and recommendations, taking into account every client's dreams, concerns, financial situation, family dynamics, and more. With decades of experience working with federal employees, Nora strives to help each client maximize their benefits so they can spend their time and energy on what matters most.
Nora and her team have helped over 200 federal employees retire successfully. She is trained as a Master Elite IRA Advisor with Ed Slott, and holds the CERTIFIED ESTATE PLANNER™ (CEP®), Certification for Long-Term Care (CLTC®), Chartered Federal Employee Benefits ConsultantSM (ChFEBCSM), and Certified Financial Fiduciary® (CFF®) certifications.
With a passion for education, Nora has lectured on financial topics at Southern University in New Orleans and George Mason University in Virginia, and currently conducts a rotating series of workshops to help people avoid estate planning, tax planning, FERS, and CSRS mistakes.
When she's not serving her clients, you can find Nora busy in her garden. She not only has a vegetable garden that produces more than she can eat, she also has a two-story hill in her backyard, terraced with two waterfalls. She enjoys beautifying the area with thousands of flowers that bloom in the spring and summer.
To learn more about Nora and how she can make a difference in your finances, connect with her on LinkedIn.
The most fulfilling part is the many times we are told, "We could never have retired if it weren't for you," "I can sleep at night now because I no longer worry about running out of money," and "I finally have confidence my partner will be fine even if I pass away first."
CEP®, CFF®, MCEP®, ChFEBC℠, CLTC®
Patti Lerch is a retirement specialist at GuidedQuest, helping her federal
employee and military clients prepare well for retirement by giving them
straight answers to their questions and empowering them to make prudent
decisions for their unique situations.
Patti joined GuidedQuest after experiencing the firm first as a client when she
retired early from Verizon. She felt she could give back by joining the firm to
assist other retirees achieve the financial independence she enjoys because
of her plan.
She enjoys celebrating with her clients when they reach the retirement finish
line and can enjoy their golden years, knowing they've thoroughly prepared for
whatever comes their way.
Patti has a bachelor's degree from the University of Mary Washington and is a
Chartered Federal Employee Benefits ConsultantSM (ChFEBCSM), HR
Certified, Certified Financial Fiduciary® (CFF®), Certified in Long Term Care
(CLTC), Certified Estate Planner, Master Certified Estate Planner and a
memer of the National Ethics Association.
Outside of work, Patti invests her time in her family and her faith. She has
directed the Christmas choir at her church for years and streams the services
weekly.
We founded our firm because rather than focusing on selling products, we focus on doing our best for our clients and creating strategies based on their needs. We take their entire plan into account and build long-term relationships with our clients.
SHANNON O'CONNOR, Credientials...
Operations Manager & Client Services
As GuidedQuest's Chief Administrative Officer, Shannon O'Connor uses her more than 15 years of experience to ensure clients' needs are met and no detail is overlooked.
She enjoys answering client questions, addressing concerns, and taking care of the administrative side of the company. Known for going the extra mile for her clients, Shannon is passionate about helping them prepare solutions for every life circumstance-expected or unexpected.
Shannon and the GuidedQuest team desire to simplify the complexities of retirement planning, offering a full suite of services under one roof, including estate planning, long-term care strategies, Medicare planning, lifetime income plans, and more.
Shannon's clients are like family to her, and she enjoys getting to know them, hearing their stories, and celebrating with them when they grow in knowledge and financially because of what GuidedQuest provides.
Outside of the office, Shannon loves spending time with her family, friends, and her golden retriever, Archer. As a native to the area, she is a huge Washington Capitals fan and loves sports, including playing field hockey, basketball, and softball.
Shannon and her husband, an Army veteran, give back to their community by donating to St. Jude and and Wounded Warriors and participating in charity motorcycle rides.
We care about our clients and see them as family. This philosophy permeates everything we do. We count your achievements as our successes, and we always put your interest first. This way, you can feel confident about our advice & support …both now & in the long term!
Mr. Current is our estate planning attorney who spent 30 years in practice with his partner in the Day & Current Law firm before deciding to focus his practice solely on his passion, Estate Planning. He's currently helping our clients solve their Estate Planning issues with the best documents available, valid in all 50 states, from The Estate Planning Source. Mr. Current is bar licensed in VA.
Tom is also a 30 year Army veteran. When Tom is not practicing law, he can be found donating his time to retired and disabled veterans. He was recently featured in The News & Advance newspaper of Lynchburg, VA as president of the Lynchburg Area Veterans Council board responsible for remodeling the historic Desmond T. Doss childhood home to house homeless veterans.
Mr. Brown initially established his business as Brown & Uvena, CPA in 1987. He now practices, since 2013, as Christopher K. Brown, CPA PLLC. He's a member of the Virginia Society of Certified Public Accountants, and the American Institute of Certified Public Accountants. Mr. Brown provides accounting services for individuals all around the U.S.
Chris specializes in assisting our clients with complicated tax situations, and planning to minimize personal and small business taxes following the latest changes in IRS rulings, as well as solving problems from past tax returns.
What Makes Us So Different?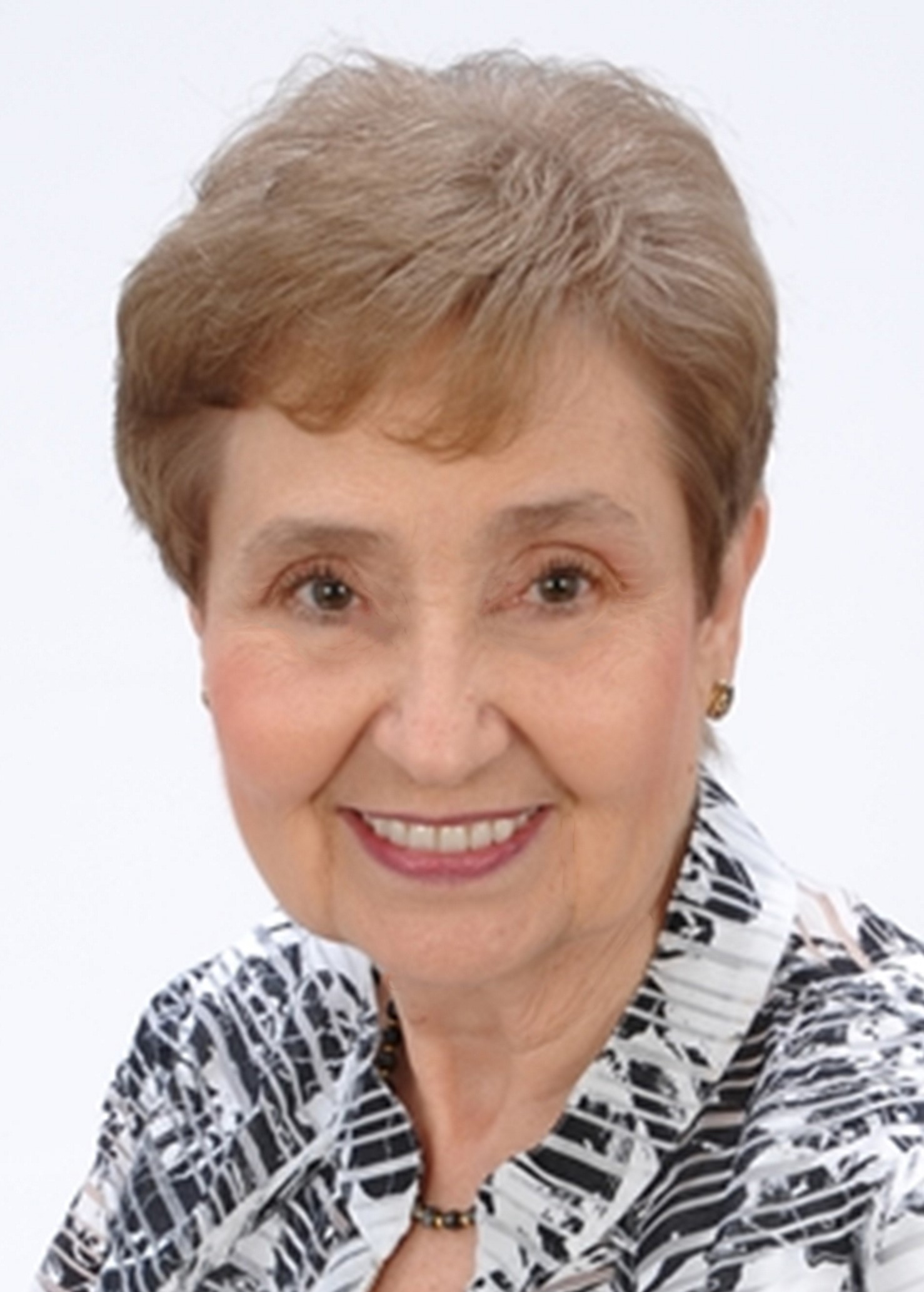 I'm Nora Hartquist, founder and Chief Innovator with H&N / GQ…
Are you someone who appreciates custom precision engineering? Have you worked hard, very hard, to get where you are in life?
Someone who values the best, highest-quality, specialized advice? Are your family and faith focused with conservative values?
Then H&N / GQ is for you.
That being said, we know our talented team is not for everyone and not everyone is the right fit for us - and that's ok.
If high-quality, all-encompassing wealth, retirement and estate planning seems excessive to you there are many more "cookie cutter" financial advisors at the local banks, insurance agencies & brokerages in the Stafford/Fredericksburg area.
Some may claim our attention to detail and high-touch approach to client relationships is overkill or extravagant...And they're right.
Does a wealth management team really need to spend so much time coordinating your investment strategy with a tax advisor and estate planning attorney? Absolutely not.
On the other hand, if you value tax-efficiency, not running out of money, keeping your wealth in your family and developing a plan with the goal to generate growth regardless of the markets, then we custom build plans for you.
You're going to love how we take something as complex as managing all aspects of your wealth and retirement and make it simple and understandable regardless of your background and experience.
You're going to love how we create your confident income plan so you don't run out.
You're going to absolutely love how we welcome you into our client family.
Oh, and most of all, you're going to love the confidence and freedom knowing that you have a well thought-out plan specifically built for you and your family.
Yes, leaving no stone unturned is overkill, but it's absolutely necessary to protect your wealth from extra taxes and market risk.
You've worked hard to accumulate what you have, isn't it time to include a team that's going to work just as hard to help you protect and grow it?
So give us a call or text on: 540.659.0300. You won't get a call center. You'll get our Director of First Impressions, eager to make your day better.